Dit vinden wij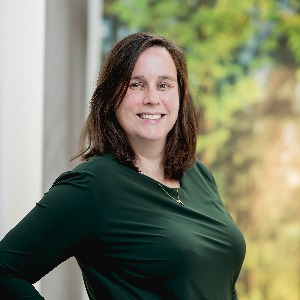 You'll be building the base of the company and support each team.
What are you going to do?
The objective of the Administration Allrounder is to support the Country manager in all duties and functions within the administration/office management department. This is a generalist role which encompasses Administration, Finance, Sales Support etc
Key Duties and Responsibilities
Provide high level administrative support to the Country Manager
Answer inbound phone calls and respond to inbound emails in a fast-paced environment
Processing sales orders/quotes for all sales transactions (via email or phone)
Generating invoices, credit memo & account statements, performing account reconciliations, and recovering aged debtors
Processing invoices and payments accurately and within expected time periods
Assist with internal and external administrative enquiries, respond to information requests and maintain information flows with business areas regarding admin processes.
Database management – ensuring data and files are up to date, accurate and stored appropriately
Assist in the coordination of company events such as training days, workplace events, and sales meeting conference etc
Maintain office property maintenance
Assist in the development and implementation of policies and guidelines.
Assist with the coordination, preparation and distribution of related reporting and documentation.
Marketing + promotion materials ordering
Maintain company registers – training, plant, vehicle, etc
Assist in Recruitment, Induction and Onboarding process
Ad hoc requests by management
What do you offer?
Demonstrated experience in Admin Support role preferred
Tertiary studies in Finance or related field
Proactive and self-motivated;
Strong stakeholder engagement skills;
Excellent interpersonal skills;
Ability to work under pressure and to strict deadlines;
Proficient in Microsoft suite (word, excel)
The ability to learn new software and processes
Open Drivers Licence
What do you get in return?
A brand new team, a brand new building, a complete adventure!
a monthly salary between € 2.500 - € 3.300 euro based on your previous experience
travel expenses
standard number of holidays
laptop and phone
Where will you be working?
Listed amongst the top 500 privately listed companies, and recognised as one of Australia's fastest growing 100 companies in the Australian Financial Review Fast 100 list 2018, One Stop Warehouse (OSW) is Australia's largest Solar Distributor.
Stocking everything from PV Panels, Inverters, Solar Storage options to racking, components and all electrical needs. Ensuring we are indeed the ONE STOP for all your solar needs.
Sharing the dream of many Australian's – to reduce the carbon footprint, drive sustainability and create savings. Our motto is "Be Clean - Be Green". As one of the fastest growing wholesalers we have made great progress in this dream, receiving multiple awards and commendations. Most recently being awarded as Australia's top PV supplier 2018 for customer choice, and distribution of modules and energy storage from one of Europe's top Research companies-EuPD Research.
With Offices based in 5 states throughout Australia – and continuing to grow!
Sollicitatie procedure
Stap 1. Je solliciteert
Wij hebben jouw sollicitatie ontvangen, bedankt! Wij gaan deze beoordelen.
Stap 2. Het eerste contact
Als wij voldoende match zien nodigen wij jou graag uit voor een kennismakingsgesprek. Zo niet, dan ontvang je van ons bericht. Wij houden jou dan graag op de hoogte van andere vacatures. Hopelijk de volgende keer beter!
Solliciteer je op een interne vacature en is de eerste kennismaking geslaagd dan volgt er een vervolggesprek met onze collega's. Hopelijk kunnen wij jou daarna verwelkomen in ons team!
Stap 3. Introductie bij opdrachtgever
Na een uitgebreid interview besluiten wij samen of we overgaan tot een introductie bij onze opdrachtgever. Wij gaan hiermee dan aan de slag.
Stap 4. Kennismaking opdrachtgever
Hopelijk is onze opdrachtgever net zo geïnteresseerd als jij en willen ze graag met jou kennismaken. Wij plannen dan graag de gesprekken tussen jullie in.
Stap 5. Gefeliciteerd met je nieuwe baan!
Wij begeleiden het verdere proces en als alles goed gaat kom je tot overeenstemming met onze opdrachtgever. Gefeliciteerd!