Dit vinden wij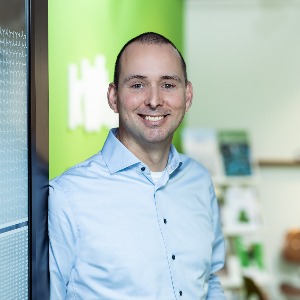 In this role you can also learn a lot from your colleagues because you will be working in a small team with different disciplines. If you have 0 - 5 years working experience this is a very interesting role.
What are you going to do?
For further strengthening our asset management team we are currently recruiting for a Data Analyst.
As Data Analyst you are responsible for the execution, improvement, development and implementation of data analyses, dashboards and reports on Gemini's performance and will contribute to the continuous improvement of the technical, operational and commercial management. Based on this you will advise your colleagues on actions to be taken.
Your tasks will include amongst others:
Execution and further improvement of existing data analysis and reporting on production, availability, forecasting and performance internally and towards project sponsors/lenders
Processing of and reporting and analysis on the results of inspection and maintenance, as well as improving the monitoring and analysis of several assets
Leading in the development and implementation of new analyses, reports and dashboards which provide insight in the performance and condition of the different parts of Gemini's assets (e.g. wind turbines, foundations, high-voltage substations, cables, etc.)
What do you offer?
You are a passionate, accurate and enthusiastic person, with strong analytical skills, creativity and eagerness to develop yourself in a challenging environment. You are able to work well independently and are a self-starter. On the other hand, you also function effectively in a team setting, are able to work effectively together with colleagues with different backgrounds and can communicate clearly on complex matters.
Your experience and background:
You have a MSc degree in a relevant study (e.g. sustainable energy technology, mechanical, electrical or aerospace engineering)
You have proven experience with state-of-the-art methods and software for data analyses, preferably with MATLAB and Excel or similar
You have a broad technical background; experience and affection with the (offshore) wind energy section is preferred
Our international team and stakeholders require excellent verbal and written command of the English language, with proficiency in the Dutch language also preferred
What do you get in return?
A challenging role in a passionate team of experienced energy professionals, responsible for the operation of one of the largest offshore wind farms in the world. Our remuneration is highly competitive and we place significant focus on the development of our employees by encouraging and facilitating broad additional curricula. There is the option to work from home 2 or 3 days a week.
Where will you be working?
The 600 MW Gemini offshore wind farm is one of the largest wind farms in the world by size and annual energy production. Our 150 turbines are located about 60 km north of the Dutch island of Schiermonnikoog, invisible from shore. This location is characterized by the highest and most constant wind speeds in the North Sea, which allows Gemini to annually produce green electricity for almost 1 million households in the Netherlands.
Gemini consists of two nearby locations called Buitengaats and ZeeEnergie, hence its name derived from the Latin word for twins. Mostly from its Amsterdam office, the Gemini team is responsible for the operation of this important asset for the Dutch renewable electricity supply. Our best-in-class operation makes a major contribution to accelerating the energy transition.
Exclusivity
The recruitment & selection of this vacancy is exclusively provided by kWh People.
Sollicitatie procedure
Stap 1. Je solliciteert
Wij hebben jouw sollicitatie ontvangen, bedankt! Wij gaan deze beoordelen.
Stap 2. Het eerste contact
Als wij voldoende match zien nodigen wij jou graag uit voor een kennismakingsgesprek. Zo niet, dan ontvang je van ons bericht. Wij houden jou dan graag op de hoogte van andere vacatures. Hopelijk de volgende keer beter!
Solliciteer je op een interne vacature en is de eerste kennismaking geslaagd dan volgt er een vervolggesprek met onze collega's. Hopelijk kunnen wij jou daarna verwelkomen in ons team!
Stap 3. Introductie bij opdrachtgever
Na een uitgebreid interview besluiten wij samen of we overgaan tot een introductie bij onze opdrachtgever. Wij gaan hiermee dan aan de slag.
Stap 4. Kennismaking opdrachtgever
Hopelijk is onze opdrachtgever net zo geïnteresseerd als jij en willen ze graag met jou kennismaken. Wij plannen dan graag de gesprekken tussen jullie in.
Stap 5. Gefeliciteerd met je nieuwe baan!
Wij begeleiden het verdere proces en als alles goed gaat kom je tot overeenstemming met onze opdrachtgever. Gefeliciteerd!