Dit vinden wij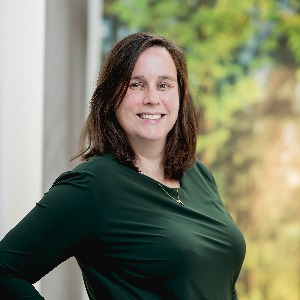 You'll be writing history with this role! You're about to change the rules with this innovative light weight panel. Concour new markets, explore beyond existing borders and create new values. This is it!
What are you going to do?
Solarge plans to make a start in the Dutch market and grow the export in the EU simultaneously. In the Dutch market the PV modules will be sold directly to approved project developers, EPC's and installers, via Account Management and via a webshop. It's not yet decided what sales channels Solarge will use internationally. Also additional production sites are planned abroad, either by Solarge or by licensing partners or contract manufacturing partners. Solarge is currently looking for a International Sales Manager to support the start in the Netherlands and the growth in the EU.
The International Sales Manager will be responsible for growing Solarge's sales activities inside and outside the Netherlands, initially focusing on the lightweight rooftop application in the Industrial and commercial building segment. You will work directly with real estate owners, project developers, EPCs and distributors the area, driving business relationships to support Solarge's monthly, quarterly and annual sales objectives. Your input is instrumental in defining Solarge's sales approach.

Responsibilities:
Deepens and expands relationships and business with existing partners/customers while defining an international distribution and partner strategy
Builds Solarge's sales in the NL and EU by identifying, pitching and building relationships with potential partners and/or customers through cold-calling, networking, attending tradeshows, qualifying prospects and closing sales
Integrates information, resources, and activities within the region, participates in the formulation of the sales contract negotiation and contract confirmation
Develops specific customer strategies and campaign plans, driving leadership in their execution
Is accountable for implementing and executing the monthly, quarterly and annual sales strategy
Provides regular reporting to management, including sales pipeline development, forecasting, Sales status, market condition updates, competitive analysis and sales results
Efficiently and pro-actively manages relationships providing quotations, shepherding orders through the company process, and providing excellent post-sales service on a timely basis
What do you offer?
Bachelor's Degree preferred, Master's Degree a plus
At least 5 -10 years of experience in the field, experience with the PV industry and familiarity with the solar energy market preferred
Experience with project developers, EPCs and installers preferred
Customer-focused mindset with proven ability to respond quickly to customer needs
Strong coordination and influencing skills; strong oral and written communication skills
Ability to utilize analytical software and sales tools (CMS, Excel, etc.)
Experience in a project and sales driven environment with international markets and cross functional teams preferred
Demonstrated record of success, with consistent increase in responsibility and duties
Self-starter with ability to multi-task; excellent and efficient communicator at all levels
Fluent in English; ability to communicate in German, French, Spanish and Dutch is beneficial
Ability to travel within the region up to 70% of the time
What will you get in return?
At the start a yearly income in the range of € 100.000 - € 120.000 based on your knowledge, network and experience
A bonus scheme and profit distribution
Travel expenses
Car
Pension
A lot of fun, working in an energetic and ambitious team that values the contribution of each team member
Where you'll be working?
Solarge is a solar panel manufacturing company, developing and producing innovative polymer-based solar panels. Unique selling points of the technology are low weight, low material use, a low CO2 footprint, full recyclability / true circularity and absence of PFAS materials.
Solarge currently consists of a team of just over 25 employees. Starting from May 2023 the high volume production line will be installed in the production plant in Weert and with the start of the production the team will grow, starting in june 2023 with one shift, scaling up to a 24-7 operation in Q1 2024.
Exclusivity
The recruitment & selection of this vacancy is exclusively provided by kWh People.
Sollicitatie procedure
Stap 1. Je solliciteert
Wij hebben jouw sollicitatie ontvangen, bedankt! Wij gaan deze beoordelen.
Stap 2. Het eerste contact
Als wij voldoende match zien nodigen wij jou graag uit voor een kennismakingsgesprek. Zo niet, dan ontvang je van ons bericht. Wij houden jou dan graag op de hoogte van andere vacatures. Hopelijk de volgende keer beter!
Solliciteer je op een interne vacature bij kWh People en is de eerste kennismaking geslaagd dan volgt er een vervolggesprek met onze collega's. Hopelijk kunnen wij jou daarna verwelkomen in ons team!
Stap 3. Introductie bij opdrachtgever
Na een uitgebreid interview besluiten wij samen of we overgaan tot een introductie bij onze opdrachtgever. Wij gaan hiermee dan aan de slag.
Stap 4. Kennismaking opdrachtgever
Hopelijk is onze opdrachtgever net zo geïnteresseerd als jij en willen ze graag met jou kennismaken. Wij plannen dan graag de gesprekken tussen jullie in.
Stap 5. Gefeliciteerd met je nieuwe baan!
Wij begeleiden het verdere proces en als alles goed gaat kom je tot overeenstemming met onze opdrachtgever. Gefeliciteerd!