Dit vinden wij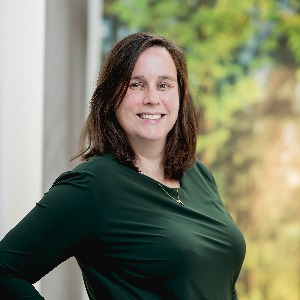 You're in charge to develop exciting new marketing strategies for the international market together with a young team full of knowledge and motivation.
What are you going to do?
Reporting to the Chief Commercial Officer and working closely with the management team, you will be responsible for the execution of our Marketing and PR strategy. Your main objectives will be to increase the brand awareness of Autarco towards installers and developers of rooftop solar in our target markets.
If you love spreading a great story, are familiar with the latest marketing practices and can inspire and lead those around you then this is the job for you!
Responsibilities
Recruit, direct, motivate and develop staff, maximizing their individual contribution, their professional growth and their ability to function effectively with their colleagues as a team.
Together with the CCO create and execute Marketing Plans that successfully achieve business objectives
Analyze and manage the performance of marketing funnels to improve conversion and provide feedback to the product team
Set up a market intelligence structure to ensure that Autarco bases its decisions on solid input
Work together with the brand manager to strengthen the Autarco brand
Support marketing activities of our Dealer Network. Help them grow and reach their full potential
Support the international expansion of Autarco
Coordinate and facilitate the development of content for both our B2B as B2C activities
Oversee planning and execution of events, in particular the large industry exhibitions
Manage agencies and interns to further scale our marketing activities. This also includes the coordination of PR and Marcom activities

What do you offer?
Fluent English and Dutch, both orally and in writing. (Spanish and German also highly valued)
5+ years of relevant online marketing experience in B2B environment.
Proven track record and verifiable results
In-depth knowledge and practical experience with all relevant tools like Facebook, Google Ads, Analytics, Hotjar, A/B testing, etc.
Experience with HubSpot a big advantage
Reporting and communication skills, in both English and Dutch
What will you get in return?
32 to 40 hour work week
Travel allowance and retirement plan
Professional training and personal development budget
25 days paid vacation leave per year (based on full time employment)
An informal yet professional work environment
A vibrant office in Strijp-S where we eat lunch together and play ping pong
Where will you be working?
Autarco is the only solar brand that delivers on your solar systems full potential by combining our own hardware and software to maximize the yield of your solar installation. As a superior quality Dutch brand Autarco only uses the best materials & components, but beyond the technology, Autarco has the people who care and want to provide exceptional service levels. It's their people more than anything else that allows them to deliver on their full potential promise.
Sollicitatie procedure
Stap 1. Je solliciteert
Wij hebben jouw sollicitatie ontvangen, bedankt! Wij gaan deze beoordelen.
Stap 2. Het eerste contact
Als wij voldoende match zien nodigen wij jou graag uit voor een kennismakingsgesprek. Zo niet, dan ontvang je van ons bericht. Wij houden jou dan graag op de hoogte van andere vacatures. Hopelijk de volgende keer beter!
Solliciteer je op een interne vacature en is de eerste kennismaking geslaagd dan volgt er een vervolggesprek met onze collega's. Hopelijk kunnen wij jou daarna verwelkomen in ons team!
Stap 3. Introductie bij opdrachtgever
Na een uitgebreid interview besluiten wij samen of we overgaan tot een introductie bij onze opdrachtgever. Wij gaan hiermee dan aan de slag.
Stap 4. Kennismaking opdrachtgever
Hopelijk is onze opdrachtgever net zo geïnteresseerd als jij en willen ze graag met jou kennismaken. Wij plannen dan graag de gesprekken tussen jullie in.
Stap 5. Gefeliciteerd met je nieuwe baan!
Wij begeleiden het verdere proces en als alles goed gaat kom je tot overeenstemming met onze opdrachtgever. Gefeliciteerd!