Dit vinden wij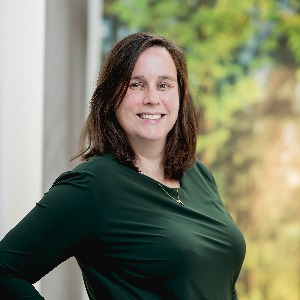 Great responsibilities within a new team!
What are you going to do?
The objectives of this role are to assist the director to develop and implement a coordinated based procurement system for OSW whilst ensuring efficient purchasing of goods across the organisation. Furthermore, to establish and maintaining key supplier agreements, while seeking ways to improve efficiencies and ensure purchasing compliance. Plus, develop, maintain and review OSW's contract management. Deliver this service through a focused customer approach with ongoing improvements to consistency, timeliness, quality and competitive practices across all areas.
Key Duties and Responsibilities:
Monitor and maintain adequate stock levels of OSW in Europe
Manage stock levels and devise and implement promotional strategies with appropriate departments to move excessive stock
Liaise with Operations Managers to identify national stock requirements.
Create purchase orders for both national and international suppliers
Track the schedule of stock supplies and keep all national operations managers informed
Manage all documentation required for suppliers whilst maintaining compliance
Liaising with Transportation suppliers for a range of services
Coordinate payment plan with Finance team plus ensure cash flow readiness
Coordinates the transportation of stock moved between different warehouses
What do you offer?
Knowledge of procurement processes, policies and procedures
Ability to handle multiple projects simultaneously to meet goals and deadlines
Good time management and organizational skills
Basic mathematical knowledge
Hands-on commitment to getting the job done, reliable and flexible
Excellent communication and interpersonal skills
Eye for detail and accuracy
Knowledge of weights, measures, and transportation
Proficient in the Microsoft Office (Excel, Word & PowerPoint) suite
Proficient in the use of G suite (G-mail, G-Calendar)
Proficient in the use of Drop Box
English and Mandarin speaking (essential)
Degree in International Business (preferred but not essential)
What will you get in return?
A brand new team, a brand new building, a complete adventure!
a monthly salary between € 2.500 - € 4.000 euro based on your previous experience
travel expenses
standard number of holidays
laptop and phone
Where will you be working?
Listed amongst the top 500 privately listed companies, and recognised as one of Australia's fastest growing 100 companies in the Australian Financial Review Fast 100 list 2018, One Stop Warehouse (OSW) is Australia's largest Solar Distributor.
Stocking everything from PV Panels, Inverters, Solar Storage options to racking, components and all electrical needs. Ensuring we are indeed the ONE STOP for all your solar needs.
Sharing the dream of many Australian's – to reduce the carbon footprint, drive sustainability and create savings. Our motto is "Be Clean - Be Green". As one of the fastest growing wholesalers we have made great progress in this dream, receiving multiple awards and commendations. Most recently being awarded as Australia's top PV supplier 2018 for customer choice, and distribution of modules and energy storage from one of Europe's top Research companies-EuPD Research.
With Offices based in 5 states throughout Australia – and continuing to grow!
Sollicitatie procedure
Stap 1. Je solliciteert
Wij hebben jouw sollicitatie ontvangen, bedankt! Wij gaan deze beoordelen.
Stap 2. Het eerste contact
Als wij voldoende match zien nodigen wij jou graag uit voor een kennismakingsgesprek. Zo niet, dan ontvang je van ons bericht. Wij houden jou dan graag op de hoogte van andere vacatures. Hopelijk de volgende keer beter!
Solliciteer je op een interne vacature en is de eerste kennismaking geslaagd dan volgt er een vervolggesprek met onze collega's. Hopelijk kunnen wij jou daarna verwelkomen in ons team!
Stap 3. Introductie bij opdrachtgever
Na een uitgebreid interview besluiten wij samen of we overgaan tot een introductie bij onze opdrachtgever. Wij gaan hiermee dan aan de slag.
Stap 4. Kennismaking opdrachtgever
Hopelijk is onze opdrachtgever net zo geïnteresseerd als jij en willen ze graag met jou kennismaken. Wij plannen dan graag de gesprekken tussen jullie in.
Stap 5. Gefeliciteerd met je nieuwe baan!
Wij begeleiden het verdere proces en als alles goed gaat kom je tot overeenstemming met onze opdrachtgever. Gefeliciteerd!