Dit vinden wij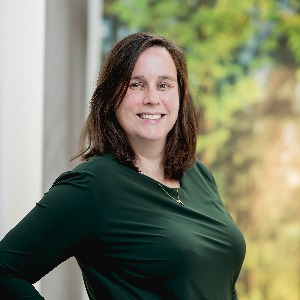 Productmanagement on international level with a new team. You'll set the tone!
What are you going to do?
The Product Manager is responsible for managing and driving new and existing products within Company. This includes sourcing new products, liaising with suppliers and engaging in negotiation in support of the Product and Marketing Manager.

Key Duties and Responsibilities
New product selection, planning and sourcing whilst developing distribution rights with vendors.
Set full product road-map go-to-market strategies including marketing, promotions and pricing strategies
Conduct Product Training
Manage and nurture the relationship between vendor and reseller
Inventory control
Prepare and analyse forecasts, PL management
Provide sales support and proactively work with sales team to find new opportunities
Analyse market data to identify trends/opportunities and create reports and/or presentations
Prepare business plans with general guidance
Monitor and measure the P&L of product line and make recommendations for improvement
Create detailed marketing strategies and programs
What do you offer?
Degree in Business (preferred but not essential)
Experience in renewable industry (preferred but not essential)
Key Skill Knowledge and Attributes
Comprehensive knowledge of product management processes, policies and procedures and terminology
Demonstrated background exercising judgement within defined procedures and practices to determine appropriate action
Proven experience building productive internal/external working relationships
Good time management and organizational skills
Basic mathematical knowledge
Hands-on commitment to getting the job done, reliable and flexible
Excellent communication and interpersonal skills in English
Eye for detail and accuracy
Proficient in the Microsoft Office (Excel, Word & PowerPoint) suite
What will you get in return?
A brand new team, a brand new building, a complete adventure!
a monthly salary between € 2.500 - € 3.500 euro based on your previous experience
travel expenses
standard number of holidays
laptop and phone
Where will you be working?
Listed amongst the top 500 privately listed companies, and recognised as one of Australia's fastest growing 100 companies in the Australian Financial Review Fast 100 list 2018, One Stop Warehouse (OSW) is Australia's largest Solar Distributor.
Stocking everything from PV Panels, Inverters, Solar Storage options to racking, components and all electrical needs. Ensuring we are indeed the ONE STOP for all your solar needs.
Sharing the dream of many Australian's – to reduce the carbon footprint, drive sustainability and create savings. Our motto is "Be Clean - Be Green". As one of the fastest growing wholesalers we have made great progress in this dream, receiving multiple awards and commendations. Most recently being awarded as Australia's top PV supplier 2018 for customer choice, and distribution of modules and energy storage from one of Europe's top Research companies-EuPD Research.
With Offices based in 5 states throughout Australia – and continuing to grow!
Sollicitatie procedure
Stap 1. Je solliciteert
Wij hebben jouw sollicitatie ontvangen, bedankt! Wij gaan deze beoordelen.
Stap 2. Het eerste contact
Als wij voldoende match zien nodigen wij jou graag uit voor een kennismakingsgesprek. Zo niet, dan ontvang je van ons bericht. Wij houden jou dan graag op de hoogte van andere vacatures. Hopelijk de volgende keer beter!
Solliciteer je op een interne vacature en is de eerste kennismaking geslaagd dan volgt er een vervolggesprek met onze collega's. Hopelijk kunnen wij jou daarna verwelkomen in ons team!
Stap 3. Introductie bij opdrachtgever
Na een uitgebreid interview besluiten wij samen of we overgaan tot een introductie bij onze opdrachtgever. Wij gaan hiermee dan aan de slag.
Stap 4. Kennismaking opdrachtgever
Hopelijk is onze opdrachtgever net zo geïnteresseerd als jij en willen ze graag met jou kennismaken. Wij plannen dan graag de gesprekken tussen jullie in.
Stap 5. Gefeliciteerd met je nieuwe baan!
Wij begeleiden het verdere proces en als alles goed gaat kom je tot overeenstemming met onze opdrachtgever. Gefeliciteerd!