Dit vinden wij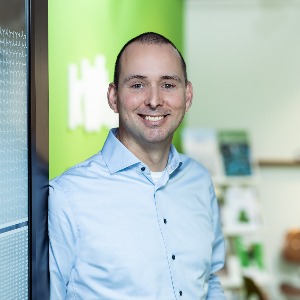 This position is ideal for someone with a few years work experience. All projects are in renewable energy.
What are you going to do?
To support the Business Development team to expand business by identifying, developing and investing in renewable energy projects, such as onshore wind, green hydrogen production and battery energy storage system.
Project Development
Conducting initial evaluation of potential projects by creating or analyzing financial models
Support development activities such as initial survey, technical design, land rights acquisition environmental study, application for permits, and application for grid connection right
Obtaining offers from and negotiate contracts with counterparties such as equipment suppliers, off-takers and financial institutions
Maintaining relationship with, and monitor activities of, partner developers
Managing development expenses
Supporting the asset management team during the construction and after the start of operation of projects
Project Search and Acquisition
Searching potential target projects by contacting developers and/or third-party advisors
Supporting due diligence review of target projects using external advisors
Supporting contract negotiations with project developers
Reporting and budgeting
Drafting applications to obtain approvals from the headquarters in Tokyo
Reporting development activities on a regular basis
Supporting preparing draft annual budgets for development costs
What do you offer?
2-5 years of work experience
Experience in the field of electricity or gas market
Proactive team player with solid communication skills
Fluency in English
In addition, you preferably have the following qualities:
Experience with contract analysis and negotiation
Experience in project financing (or other investment business)
Experience with financial models for investment decisions
Experience abroad during work, studies or internship
Fluency in Dutch or Spanish
What will you get in return?
Competitive salary
Hybrid work environment (two officedays in Amsterdam)
Where will you be working?
Eurus Energy develops, invests in and operates renewable energy projects worldwide, with a focus on onshore wind and photovoltaic projects. We have been expanding our clean energy portfolio ever since our first wind project in California's Mojave Desert in the late 1980s. We actively source new projects to develop with local partners in various parts of the world. Eurus Energy Europe B.V. is a part of Eurus Energy Holdings Corporation, which is jointly owned by Toyota Tsusho Corporation and Tokyo Electric Power Company Holdings, Inc.
Exclusivity
The recruitment & selection of this vacancy is exclusively provided by kWh People.
Sollicitatieprocedure
In verband met de zomervakantie, worden reacties en sollicitaties op deze vacature na donderdag 18 augustus 2022 in behandeling worden genomen.
Sollicitatie procedure
Stap 1. Je solliciteert
Wij hebben jouw sollicitatie ontvangen, bedankt! Wij gaan deze beoordelen.
Stap 2. Het eerste contact
Als wij voldoende match zien nodigen wij jou graag uit voor een kennismakingsgesprek. Zo niet, dan ontvang je van ons bericht. Wij houden jou dan graag op de hoogte van andere vacatures. Hopelijk de volgende keer beter!
Solliciteer je op een interne vacature en is de eerste kennismaking geslaagd dan volgt er een vervolggesprek met onze collega's. Hopelijk kunnen wij jou daarna verwelkomen in ons team!
Stap 3. Introductie bij opdrachtgever
Na een uitgebreid interview besluiten wij samen of we overgaan tot een introductie bij onze opdrachtgever. Wij gaan hiermee dan aan de slag.
Stap 4. Kennismaking opdrachtgever
Hopelijk is onze opdrachtgever net zo geïnteresseerd als jij en willen ze graag met jou kennismaken. Wij plannen dan graag de gesprekken tussen jullie in.
Stap 5. Gefeliciteerd met je nieuwe baan!
Wij begeleiden het verdere proces en als alles goed gaat kom je tot overeenstemming met onze opdrachtgever. Gefeliciteerd!