Dit vinden wij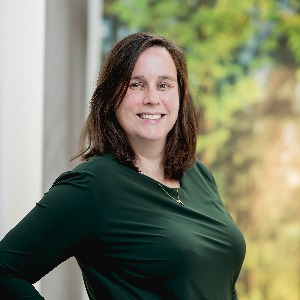 An unique opportunity to start the communication for an international wholesaler in the Netherlands. New team, new rules!
What are you going to do?
The objective of the Marketing & Events Specialist is to provide a high level of client, marketing, and stakeholder management support to the organisation as well as assisting in the development and implementation of marketing initiatives and graphic design/event coordination. This position is responsible for creating visual concepts for EDMs, brochures, websites, advertising, business cards and more and involves assisting in the organisation and implementation of company events. Overall, this position aims to elevate brand visibility for One Stop Warehouse.

Key Duties and Responsibilities
Liaise with internal and external stakeholders, to design and send marketing Newsletters and EDMs.
Graphic design/production for the One Stop Warehouse and subsidiary companies.
Working with graphic design software, including adobe creative cloud- Illustrator, Indesign, Photoshop - Ensure artwork meets brand guidelines and quality standards
Thinking creatively and developing new design concepts, graphics, and layouts.
Assist with the coordination of company presence at expos and tradeshows, including advertising, booth design, product placement and marketing materials.
Preparation and execution of marketing and advertising strategies, plans, and objectives
Planning and organising promotional presentations, meeting agendas and marketing calendars.
Basic html coding and website design
Social Media Management - Follow management guidance of creating, building, and executing social media strategies incl. Facebook ad campaign design, reporting and market research development
Assist with the creation and execution of all artwork elements for national campaigns, including briefing, developing, and approving artwork
Represent company in events held by the organisation & sponsors
Manage public relations
Assist in the analysis of the company's SEO strategy and rankings
What do you offer?
Open Drivers Licence
Tertiary qualification in Marketing/Communications/Events related field, or experience in a similar role
Key Skills, Knowledge, and Attributes
Proficient computer skills
Excellent written & verbal communication skills English and Dutch (C2 level)
Proven track record working in a Marketing or Communications role
Detail focused, self-starter with exceptional stakeholder management and lead generation marketing skills
Public relations experience
Experience with Paid Ads/Google Ads/SEO
Proficient knowledge of Microsoft Suite
Ability to develop short and long-term strategies to achieve business goals
Enthusiastic 'can do' attitude with the ability to follow projects through to completion
Highly organised and able to manage/prioritise workload whilst sticking to deadlines
Accurate with high attention to detail
What will you get in return?
A brand new team, a brand new building, a complete adventure!
a monthly salary between € 2.500 - € 3.500 euro based on your previous experience
travel expenses
standard number of holidays
laptop and phone
Where will you be working?
Listed amongst the top 500 privately listed companies, and recognised as one of Australia's fastest growing 100 companies in the Australian Financial Review Fast 100 list 2018, One Stop Warehouse (OSW) is Australia's largest Solar Distributor.
Stocking everything from PV Panels, Inverters, Solar Storage options to racking, components and all electrical needs. Ensuring we are indeed the ONE STOP for all your solar needs.
Sharing the dream of many Australian's – to reduce the carbon footprint, drive sustainability and create savings. Our motto is "Be Clean - Be Green". As one of the fastest growing wholesalers we have made great progress in this dream, receiving multiple awards and commendations. Most recently being awarded as Australia's top PV supplier 2018 for customer choice, and distribution of modules and energy storage from one of Europe's top Research companies-EuPD Research.
With Offices based in 5 states throughout Australia – and continuing to grow!
Sollicitatie procedure
Stap 1. Je solliciteert
Wij hebben jouw sollicitatie ontvangen, bedankt! Wij gaan deze beoordelen.
Stap 2. Het eerste contact
Als wij voldoende match zien nodigen wij jou graag uit voor een kennismakingsgesprek. Zo niet, dan ontvang je van ons bericht. Wij houden jou dan graag op de hoogte van andere vacatures. Hopelijk de volgende keer beter!
Solliciteer je op een interne vacature en is de eerste kennismaking geslaagd dan volgt er een vervolggesprek met onze collega's. Hopelijk kunnen wij jou daarna verwelkomen in ons team!
Stap 3. Introductie bij opdrachtgever
Na een uitgebreid interview besluiten wij samen of we overgaan tot een introductie bij onze opdrachtgever. Wij gaan hiermee dan aan de slag.
Stap 4. Kennismaking opdrachtgever
Hopelijk is onze opdrachtgever net zo geïnteresseerd als jij en willen ze graag met jou kennismaken. Wij plannen dan graag de gesprekken tussen jullie in.
Stap 5. Gefeliciteerd met je nieuwe baan!
Wij begeleiden het verdere proces en als alles goed gaat kom je tot overeenstemming met onze opdrachtgever. Gefeliciteerd!